It is time to start planning for carbon reduction for businesses. The Malaysian Government is proposing a carbon tax to target achieving carbon neutrality by 2050. At present, there is no specific date or proposed carbon tax rate.
Carbon tax in other countries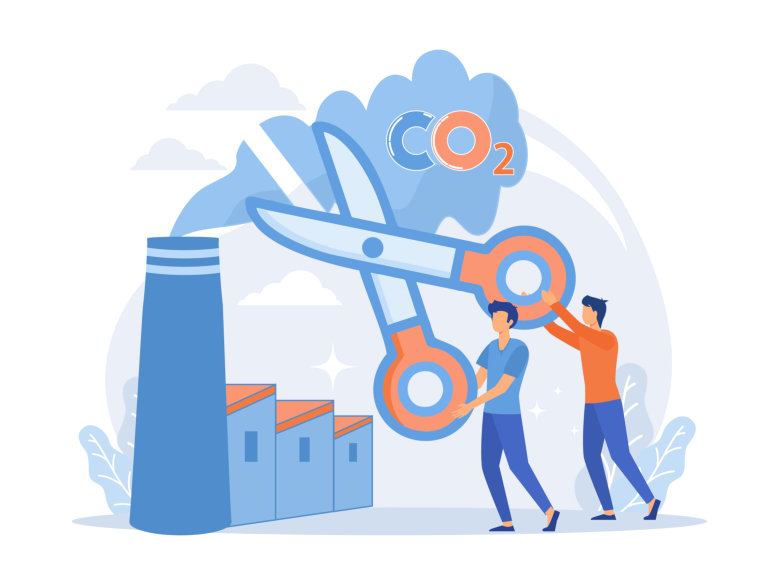 Let's have look at carbon taxes imposed by other governments. Singapore's carbon tax rate is SGD 5 per tCO2e (tonne of carbon dioxide emission) from 2019 till 2023. For 2024 and 2025, the tax will be raised to SGD 25, SGD45 per tCO2e for 2026 and 2027 and by 2030, it will be between SGD 50 to SGD 80 per tCO2e 1. As of 2021, Sweden levies a carbon tax of about EUR 116 per tCO2e, France's carbon tax EUR 45 per tCO2e and Great Britain's carbon tax is at EUR 21.23 per tCO2e. 2 This gives us an idea of how much the carbon tax would be. It's going to be expensive.
Based on SEDA's 2016 baseline data, carbon dioxide emission intensity is 0.639 tCO2e per MWh of electricity generated. (0.639 tonnes of CO2 per 1000 kWh.)

Carbon Reduction for businesses (Techniques)
As a business, a factory or a commercial building, how can you reduce your carbon footprint? So, what can we do to go green by reducing emissions? Here are some ideas that we can help implement:
Have a long-term energy roadmap which includes reducing your business's carbon footprint
Do an energy audit (electricity and thermal) to find map out energy usage
Thermal and electrical Demand profiling to understand contributing factors
Propose executable Energy Saving Measures based on energy audit and demand profiling outcomes
Have a real-time and accurate data logging, monitoring and alerting system
We can assist you with your company's carbon reduction plans and help to minimise your carbon emissions.
Contact us today to embark on your journey to reduce your carbon footprint.
References
1 https://www.nccs.gov.sg/singapores-climate-action/carbon-tax/
2 https://taxfoundation.org/carbon-taxes-in-europe-2021/
3 https://www.seda.gov.my/statistics-monitoring/co2-avoidance/